ACTORS REPERTORY THEATRE LUXEMBOURG (Actors Rep) is a professional, English-language theatre company.
Founded in 2012 we presented our first production, Edward Albee's The Goat Or, Who is Sylvia?, in 2013 in collaboration with the Théâtre National du Luxembourg (TNL). We have presented nine fully professional productions since that time, including two world premieres and two European premieres.
Actors Rep is committed to presenting passionate, thought-provoking, professional English-language theatre to audiences in the Grand Duchy and Greater Region — and, increasingly, beyond.
We invite audiences to share the creative journey with us.
Erik ABBOTT
Artistic Director / Founder
Erik Abbott is a director, actor, playwright, dramaturge, and theatre scholar. He made his professional theatrical debut as an actor at fifteen and has since worked on well over one hundred productions.  Erik has worked at US theatres including the Guthrie, The Lost Colony and the Charlotte Shakespeare Company, and with two theatres in Cologne, Germany.
For Actors Rep, he has performed in Flowers in the Desert (2015), The Fever (2016), Big Boys (2017), and Dear Santa… (2017), which he also wrote, and in his original solo piece #WTF Happened? On the Phenomenon of Trump (2017 and 2018).
Originally commissioned by Théâtre D'Esch and its then Director Charles Muller, portions of #WTF Happened? On the Phenomenon of Trump were presented at the theatre as part of the Esch-sur-Alzette, Luxembourg's, 'Night of Culture' (Nuit de la Culture) in May 2017. A fully revised and re-imagined version was directed by Associate Artistic Director Christine Probst for Actors Rep in September 2017 at TNL. It was again revised and revived in June of 2018, prior to its highly successful run in the the US as part of the Kansas City Fringe Festival. That production was named as 'Best of the Fringe' for its venue (Musical Theatre Heritage – Mainstage).
Erik is in the television films The Murder of Mary Phagan and Lucky Day and the Irish-Luxembourgish feature film, The Runway, and in the Luxembourg produced short films D. – A Reproduction and If Six Was Nine. He appeared in commercials for, among others, the Minnesota Twins Major League Baseball team and was an English-language narrator for the German documentary film das geht nur langsam.
He played Dr Seward in an interactive CD-ROM video game called 'Dracula Unleashed!' and was seen as 'Professor Bergdahl' in the Luxemburger Wort German website's 2015 April Fools' Day video.
In 2013 Erik directed Actors Rep's debut production, The Goat Or, Who is Sylvia?, in co-production with the Théâtre National du Luxembourg (TNL). For Actors Rep he has also directed A R Gurney's Love Letters in 2014, Daryl Lisa Fazio's Greyhounds in 2015, and Daniel Pinkerton's Do You Want to Know a Secret? in 2016. In 2010 he directed David Mamet's Jolly for the New World Theatre Club, which was awarded 'Best Production' at the 2010 Festival of European Anglophone Theatrical Societies (FEATS) and the Sydney Fisher Trophy at the 2010 British All-Winners Festival in Essex. In addition he has directed for companies including the Professional Theatre Workshop and Theatre Unbound.
Erik is a former Core Member of The Playwrights' Center in Minneapolis, Minnesota, where he was also a member of the Artistic Staff and a two-time finalist for the Jerome Playwriting Fellowship. His works have received productions or staged readings at the Minnesota Fringe Festival, The Playwrights' Center Hothouse Festival, Red Eye Collaboration, the New World Theatre Club, and of course Actors Rep. Erik has published articles in the scholarly journals Contemporary Theatre Review and European Stages and was a lecturer at several campuses of the City University of New York (CUNY) system. He has taught playwriting at the Loft Literary Center in Minneapolis, and was an Artist-in-Residence with SteppingStone Theatre for Youth Development in the St Paul (Minnesota) school system.
He trained at and has a BFA degree in Acting from the University of North Carolina at Greensboro, and has an MFA in Writing from Hamline University, and a Master's and PhD in Theatre Studies from the CUNY Graduate Center.
Contact Erik Abbott at Actors Rep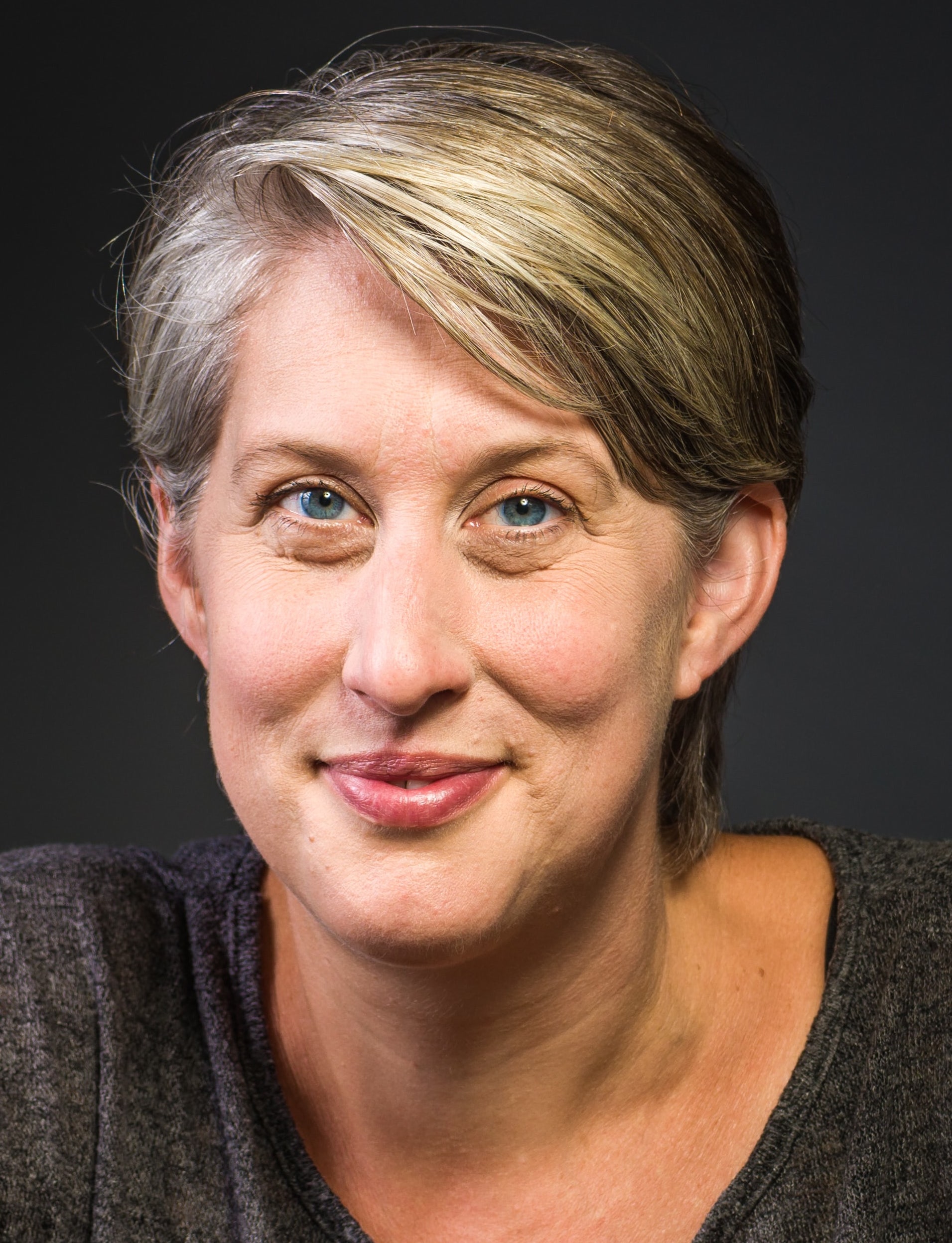 Christine PROBST
Associate Artistic Director
Christine Probst-Staffen is a professionally trained actress. She received her BFA in Acting from the University of Cincinnati College-Conservatory of Music. She has performed professionally in the US and Luxembourg.
After moving to Luxembourg in 2006 from the UK and New York she assumed she would not be able to pursue acting in Europe. The diversity and hunger for English language theatre in Luxembourg has proven otherwise.
Most recently she performed for Actors Rep in The Guys, by Anne Nelson, opposite Actors Rep Artistic Associate Peter Zazzali. In 2016 she performed the solo piece The Fever, by Wallace Shawn, and in 2017 was in the Théâtre National du Luxembourg's (TNL) production of Mister Paradise and Other Rare Electrical Things Between People… (a collection of one act plays by Tennessee Williams).
Other productions with Actors Rep include Do You Want to Know a Secret, Flowers in the Desert and Greyhounds.
She was nominated for a Best Actress Award at the Festival of European Anglophone Societies for her role as Jolly in David Mamet's one-act, Jolly (2010); the production also won the 1st place Founders' Cup at the Festival.
Christine also performed in Luxembourg Ville's first English language production, Design for Living, (2008) at Théâtre des Capucins.
Christine has been instrumental in establishing and directing Luxembourg's only English language Youth Theatre Program with the New World Theatre Club. She has also taught Theatre/Acting for Beginners classes for the Luxembourg Accueil and Lycee des Garçons in Esch sur Alzette.
Christine is also currently working as a professional Mum.
Contact Christine at Actors Rep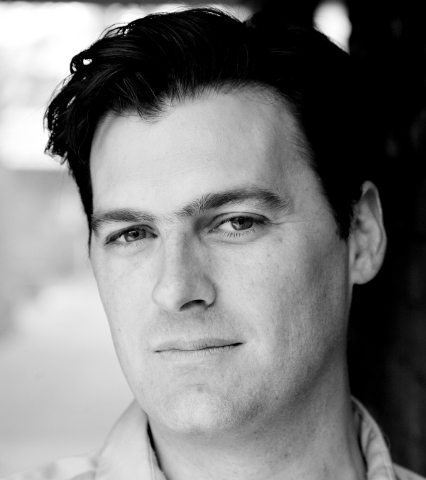 Timothy LONE
Producing Director / Founder
A two-time award winning actor, Timothy began studying theatre at Southern Illinois University. Over the years his biggest influences have been Richard Seyd, Artistic Director of the ACT San Francisco, Linda Lowry of the Actors Studio NY, Phelim McDermott of Improbable Theatre, Philippe Gaulier and Keith Johnstone.
He was Founding Artistic Director of The Improfessionals, Paris, In 2004, he originated and produced Improstival, the first International Festival of Theatrical Improvisation in Paris. Participating companies included Annoyance Theatre of Chicago, Impro Theatre LA, and Inedit Theatre of Strasbourg.
Tim has been invited as guest performer and director to festivals in Chicago, Amsterdam, Leuven, Lyon, London and Coventry, and has been a regular workshop director with London theatre companies Fluxx, Melting Pot and Multi-Story.
He has worked as a lecturer in the Department of Theatre and Performance Studies at the University of Warwick, ranked by the Times' Complete University Guide in first place for Theatre, Performance and Cultural Policy Studies.
He has also contributed to two books: Tout sur L'Impro Theatral (2005) by Richard Pineault and The Improvisation Game – Discovering the Secrets of Spontaneous Performance (2008) by Chris Johnston.
Tim has worked with Tony Award winning playwright Joe DiPietro on originating the role of Leo in F***ing Men, which became the longest running show at the Kings Head Theatre London, followed by a run at the West End's Arts Theatre and the Lowry Theatre Manchester. Other acting highlights include Haemon in Antigone (nominated Best Actor), Biff in Death of a Salesman, Jamie in A Long Days Journey into Night and Jim in The Glass Menagerie (Dollie Award Best Actor). His original show Lunch on the Go, based on the film My Dinner with Andre, has been performed at the Spice Festival at London's Hackney Empire.
Upon arriving in Luxembourg in 2010 Tim was cast as Bobby in David Mamet's Jolly for which he won Best Actor at the Festival of European Anglophone Theatre Societies (FEATS). The show also won the award for best production. He was guest director for Mind the Gap's production of The Birthday Party by Harold Pinter at the Théâtre National du Luxembourg. He played Martin in Actors Rep inaugural production of Edward Albee's The Goat, or Who is Sylvia?, at TNL followed by the role of Andy in Love Letters. He can be seen as the news anchor in Margarethe Von Trotta's film Hannah Arendt. Timothy is also the Luxembourg Coordinator for the Patton Sustainable Trust www.patton-trust.org and works as producer for Upper Gate Entertainment where he has been helping produce shows with the RADA. In 2014 he produced commemorative concerts at Utah Beach Normandy, at Den Atelier in Luxembourg and Pilsen Czech Republic for the 70th anniversary of the end of WWII.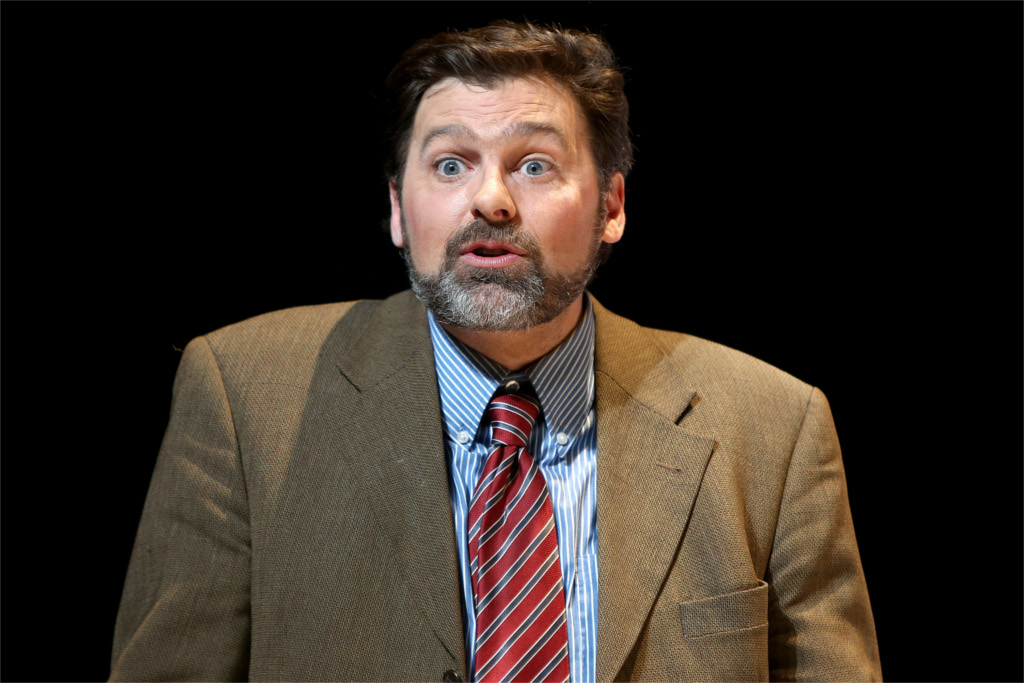 Contact Tim Lone at Actors Rep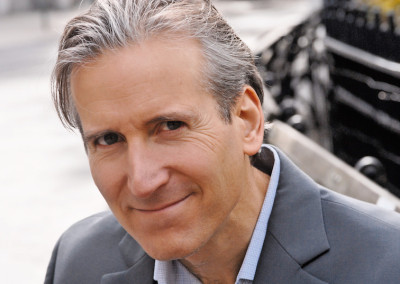 Peter ZAZZALI
Artistic Associate
Peter Zazzali is a theatre director, actor, and scholar whose work is recognized internationally. He is an Associate Professor of Theatre and the Associate Chair of the Department of Theatre at the University of Kansas (KU), where he teaches acting and directing and directs for the department. He is also the Artistic Director of Kansas Repertory Theatre (KRT), a professional theatre company that presents productions every summer on the KU campus.
Peter has acted and directed in over 150 productions with institutions such as The Acting Company, The Guthrie Theater, George Street Playhouse, Western Australian Academy for the Performing Arts, and the New Jersey, Texas, and Utah Shakespeare Festivals.
A great supporter of and advocate for Actors Rep, Peter came to Luxembourg to direct The Fever in 2016 and to conduct a workshop on 'Psycho-Physical Approaches to Acting'. He returned in 2017 to direct the world premiere of Dear Santa… Most recently, in June 2018, he appeared as Nick in the Actors Rep production of The Guys, by Anne Nelson, opposite Associate Artistic Director Christine Probst, before returning to the US to direct Matthew Lopez's The Legend of Georgia McBride for KRT.
In 2019 Peter will be travelling as a Fulbright Scholar to Wellington, New Zealand, for a Residency at Toi Whakaari, the National Drama School of New Zealand. There he will be directing, teaching, and doing research for his next book, Drama School: A Survey of Professional Actor Training in Anglophone Countries. The highly prestigious Fulbright Scholarships were established in 1946 as part of the Fulbright Program 'to increase mutual understanding and support friendly and peaceful relations between the people of the United States and the people of other countries'. The Program offers US scholars (as well as professionals, artists, journalists, scientists, lawyers, independent scholars and others) teaching and research awards in over 125 countries.
Peter's scholarship has appeared in numerous peer-reviewed journals and prominent theatre magazines such as Theatre Topics, Journal of American Drama and Theatre, Journal of Dramatic Theory and Criticism, PAJ: A Journal of Performance and Art, Voice and Speech Review, American Theatre, CIBS (Communications from the International Brecht Society), The European Legacy, Western European Stages, and Theatre Journal. His research areas include acting theory, actor training, sociology of theatre, and the history of the US not-for-profit theatre. His book, Acting in the Academy: The History of Professional Actor Training in US Higher Education was released by Routledge in 2016.
He holds a BFA in Acting from CalArts, an MFA in Acting from the University of Delaware, and a Ph.D. in Theatre Studies from the City University of New York (CUNY) Graduate Center. He is a member of Actors Equity Association, SAG-AFTRA (Screen Actors Guild‐American Federation of Television and Radio Artists), and the SDC (Stage Directors and Choreographers Society).
In addition to KU, Peter has taught a wide range of courses at institutions such as the Western Australian Academy of the Performing Arts, American Musical and Dramatic Academy, the American Academy of Dramatic Arts, Colby College, CUNY, and Cornell University.
For more information about Peter, please visit his website: http://peterzazzalidirector.com/