Script Submissions to Actors Rep
Do you have a story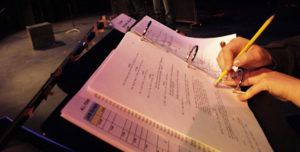 Actors Repertory Theatre Luxembourg (Actors Rep) welcomes submissions of original plays for production consideration.
Actors Rep is a small, professional, English-language theatre company based in Luxembourg. Founded in 2012 as an ASBL (association sans but lucratif — non-profit association), we have produced ten plays since 2013:
The Goat, Or Who is Sylvia? (Edward Albee — 2013)
Love Letters (A R Gurney — 2014)
Greyhounds (Daryl Lisa Fazio — 2015)
Flowers in the Desert (Donna Hoke — 2015)
Do You Want to Know a Secret? (Daniel Pinkerton — 2016)
The Fever (Wallace Shawn — 2016)
#WTF Happened? On the Phenomenon of Trump (Erik Abbott — 2017 / revived 2018)
Big Boys (Rich Orloff — 2017)
The Guys (Anne Nelson — 2018)
Dear Santa… (Erik Abbott — 2017 / revived 2018)
We seek theatrically engaging works to consider for production.
As a very small company performing in a minority language, we are especially interested in plays which do not require specific regional accents in English.
We do not have our own performance space and have presented our productions in a variety of venues. Plays that are suitable for smaller stages are preferable. Significant tech requirements or special effects are not possible, so please no plays that require realistic flying cars, helicopters landing, ocean liners sinking, etc.
Musicals will not be considered.
Screenplays will not be considered. We have no ability to produce films.
Adaptations and translations into English are fine, provided that, should we decide we want to produce the work, the playwright having the necessary adaptation and / or translation rights can be shown.
In our market the pool of available professional actors who work in English is limited. Although we have and do on occasion bring artists in from the US or the UK, we do not have the resources to do this for every production.
We are interested in plays which require no more than four actors. Plays requiring larger casts will not be considered. Great plays that require one, two or three actors will be given preference.
Plays with roles for actors over age forty are of particular interest (although plays which include roles for women in their twenties and thirties are also of interest).
We are particularly interested in plays by women.
Plays which require child or actors in their early teens will not be considered.
Please send an enquiry with a synopsis of the play, character descriptions, technical requirements, production and development history if any, and a short bio of the playwright BEFORE sending your play. If it seems to be something that would interest us and is potentially feasible for Actors Rep to produce, we will ask you to send the script.
Digital copies only — preferably in PDF form. Hard copies posted to us will be recycled and not read (except in the unlikely event we specifically ask for a hard copy). 
Email enquiries to:
ActorsRep.Erik@gmail.com
Please put SUBMISSION ENQUIRY in the subject line.
Submitted plays will be read in order of receipt and based on suitability.  We are small so it may take a few months to get back to you.
Thank you.