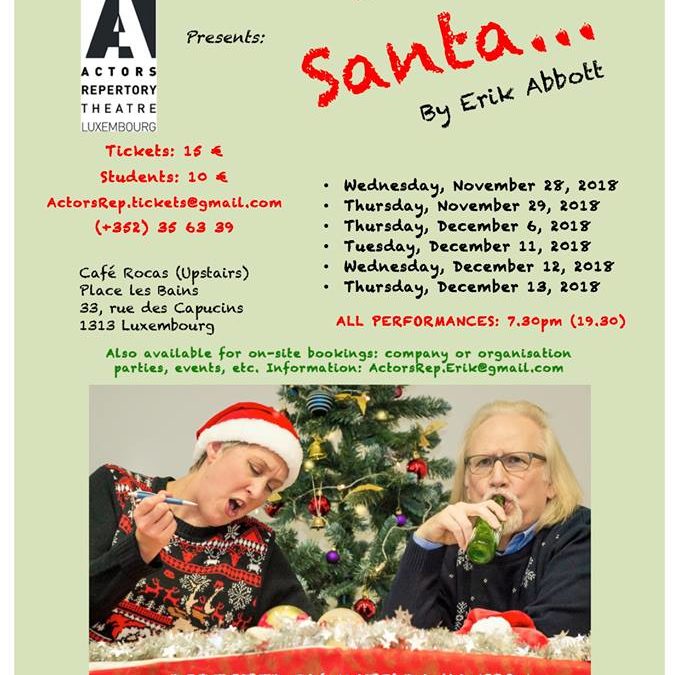 Actors Repertory Theatre Luxembourg (Actors Rep) announces the 2018 public performances of the  Christmas comedy
Dear Santa
Performances:
Café Rocas / 'Place des Bains' / 33 rue des Bains / 1313 Luxembourg
Wednesday, November 28th 
Thursday, November 29th
Thursday, December 6th
Tuesday, December 11th
Wednesday, December 12th
Thursday, December 13th
All shows are at 7.30pm (19.30).
Tickets: 15€ / Students 10€
ActorsRep.tickets@gmail.com or (+352) 35 63 39
This sweet and funny short play (approximately 45 minutes), which Luxembourg Times critic Sarita Rao called 'delightfully witty', reveals a couple, still very much in love, making plans for the holiday season. They explore a latent childlike sense of wonder by writing letters to Santa—one more willingly than the other—and review their gift list, chuckling (and fretting) about their extended families, celebrating their connections, and touchingly and humorously assessing their own relationship.
Dear Santa… is a warm cup of festive joy.
'It'll put the spice back in your eggnog and the sprinkles on your sugar cookies.' – Wendy Winn, Delano.
Matilda Hansson directs Christine Probst and Erik Abbott in this little soupçon of holiday charm.
Tickets 15€  /  Students 10€
Email: ActorsRep.tickets@gmail.com
Phone: (+352) 35 63 39
Dear Santa… is also completely portable and is available as an entertainment for seasonal parties and events.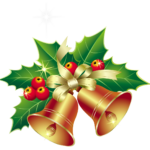 Actors Rep can bring this charming cup of seasonal cheer right to you!
Share the gift of theatre with your colleagues and employees!
For details and information contact Actors Rep at ActorsRep.Erik@gmail.com.
www.ActorsRep.lu