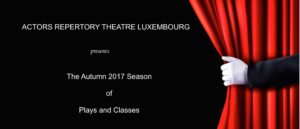 Actors Repertory Theatre Luxembourg (Actors Rep), the professional English-language theatre company, is proud to announce its Autumn 2017 Season of three productions:
• #WTF Happened? On the Phenomenon of Trump
• Big Boys
• Dear Santa…
The company's ambitious season opens with the original solo piece #WTF Happened? On the Phenomenon of Trump, to be presented September 20 – 24 at the Théâtre National du Luxembourg 'Bar National' (lobby) space: 194, route de Longwy, L-1940 Luxembourg.
Originally created by Actors Rep Artistic Director Erik Abbott, the play was commissioned by Théâtre d'Esch and developed with Director Charles Muller as a piece for the Ville de Esch-sur-Alzette's 'Nuit de la Culture' in May, 2017. Only short segments were performed.
Now re-imagined and substantially revised, the show theatrically explores the curious phenomenon of the Donald Trump Presidency. One actor (Abbott) portrays several Trump supporters. These characters, some of whose monologues are based on published interviews and statements, present a variety of voices and viewpoints—alternately sympathetic, funny, perhaps frightening—and reveal a complex emotional and cultural tapestry examining the Trump effect in a compelling, theatrical way.
Actors Rep Associate Artistic Director Christine Probst directs.
In November, Actors Rep partners with Arendt House in Kirchberg to present Big Boys, by New York playwright Rich Orloff. Big Boys is a hilarious satire on corporate culture that the New York Times described as 'rip-roaringly funny', with 'snappy dialogue and non-stop mayhem'. This 'over-the-top comic fable', as Orloff describes it, pokes fun at the peculiarities of the business world in a style he says is 'influenced by the surreal energy and comic rhythms of vaudeville comedy'.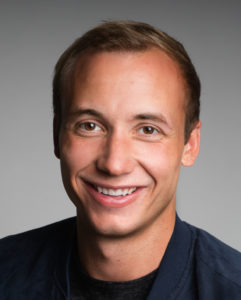 Actors Rep will be present the production in Arendt House's auditorium (where the company participated in an evening of Shakespeare readings for the British Ambassador to Luxembourg in January 2016). In performing this corporate play in a corporate setting, Actors Rep brings to the doorstep of the Luxembourg business community a boisterous laugh filled event that (gently) pokes fun at business—juxtaposing the onstage fun with its real-world counterpart.
MAXIMILLIEN JADIN
Probst will again direct and Luxembourgish actor Maximillien Jadin will perform with Abbott. Jadin trained at the American Musical and Dramatic Academy in New York.  We are delighted he is making his Actors Rep debut in Big Boys.
The show opens with performances for Arendt House employees and invited guests on November 15 and 16, and continues with public performances November 17 – 19 at Arendt House: 41 Avenue J-F Kennedy, L-2082 Luxembourg.
   ERIK ABBOTT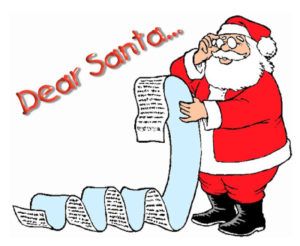 Finally, during the festive season, Actors Rep takes to the road with the world premiere of Dear Santa…, a sweet and funny half-hour play about a couple's holiday plans with their family. In this completely portable soupçon of charm, they write letters to Santa, exploring a latent childlike sense of wonder and review their gift list, chuckling at their extended family and celebrating their connections. Developed by Actors Rep, Dear Santa… is available as an entertainment for seasonal parties and events—great theatre and holiday cheer to deliver! —and will also be presented in three public performances. (Venue to be announced.)
Dear Santa… is a warm cup of festive delight—to go!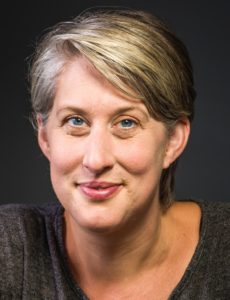 In addition to the three productions, Actors Rep will also continue its commitment to theatre education and training opportunities through its Actors Lab programme with autumn classes. One section of acting classes and a section of stage voice technique have begun, both taught by Christine Probst, and a second section of acting classes planned for November and December. The company also plans a workshop—topic to be determined.
Please check the Actors Rep Facebook page and back here for additional details.
CHRISTINE PROBST