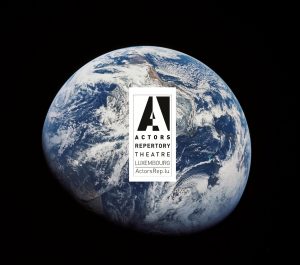 Actors Repertory Theatre Luxembourg is delighted and proud to announce its production of VIGNETTES OF A PESTILENCE, a trio of original stories about life during the pandemic, written by Erik Abbott and available for viewing online through TWO international festivals:
Both festivals have reduced the number of live (face-to-face) performances this year, but both have extensive online offerings. The Actors Rep production(s) can be seen by anyone, anywhere (with an internet connection) at any point during each festival (Minnesota: 05. – 15. August 2021  /  Edinburgh: 06. – 30. August 2021).
WATCH GREAT THEATRE IN YOUR PYJAMAS!
(Regardless of what you're wearing, watch the trailer here: https://www.youtube.com/watch?v=n0DJf3LLpKo&t=1s)
TICKET INFORMATION:
For Edinburgh, all three parts of VIGNETTES OF A PESTILENCE are offered as a single performance (slightly over 90 minutes long if viewed in one sitting). From the landing page of the festival website (edfringe.com) click the 'Shows' tab and enter 'Vignettes' or 'Luxembourg' in the 'Show / performer' box and click on 'Go' and you'll be brought directly to the VIGNETTES OF A PESTILENCE page.
From there you can book tickets: tickets.edfringe.com/whats-on_luxembourg 
You will be asked to set up a Fringe account to complete your order.  (The Edinburgh booking system is probably a little simpler for people in Europe.)
Opening on Thursday, August 5th, 2021, is the Minnesota Fringe Festival. Tickets are available here: https://www.minnesotafringe.org/2021/shows
In the 'Select Performance Type' drop-down menu, select 'Recorded for Virtual Performance'. The three pieces are listed separately as three performances for the Minnesota Fringe — each requiring its own ticket, and allowing the piece to be viewed at any time during the festival's run (through August 15th). The Minnesota Fringe requires audience members to purchase a 'button' in order to book tickets. The proceeds from this go solely to support the festival's costs each year. Box office sales support the work of the artists directly.
Written to be performed onstage or on a digital platform, the stories (APOKALYPSIS: QUARANTINE  /  THE LAST OF THE COUSINS BECKWITH  /  WHEN WE GET BACK TO NORMAL) unfold across different times of the pandemic (Spring 2020 / Autumn 2020 / 2021) and are set within video calls. Although each addresses difficult aspects of life during the pandemic (fear, depression, grief, etc.), they are interwoven with humour and hope.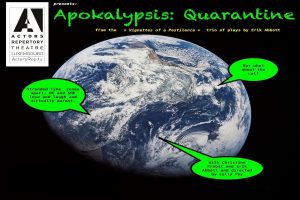 APOKALYPSIS: QUARANTINE is set in the spring of 2020 and involves a husband and wife who are separated when he is on a business trip and is stranded by the grounding of flights. Their story unfolds over a series of calls and messages, as they love and laugh and virtually parent. And there is a cat — supposedly.
(Actors Rep audiences may recognise the characters, HE and SHE, who also appear in the Christmas play, Dear Santa…, which was presented in multiple locations by Actors Rep in 2017 and 2018.)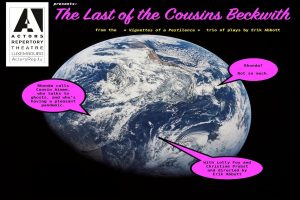 THE LAST OF THE COUSINS BECKWITH is set in the autumn of 2020, and features two cousins / best friends, whose stories conjure a shared history of their eccentric family, the struggles of and frustrations from continued lockdowns, and depression. AIMEE, who talks to ghosts, is having a nice pandemic. RHONDA? Not so much…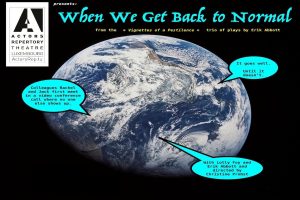 WHEN WE GET BACK TO NORMAL is set in the spring of 2021. In it, JACK and RACHEL, two colleagues from the same large company, but who are in different locations and who have never met, are the only ones to show up for a scheduled video conference meeting. It goes well — until it doesn't.
VIGNETTES OF A PESTILENCE features Minnesota based actor, director, singer, and acting teacher LOLLY FOY, whose professional career spans nearly forty years. She directs APOKALYPSIS: QUARANTINE and acts in THE LAST OF THE COUSINS BECKWITH (AIMEE) and WHEN WE GET BACK TO NORMAL (RACHEL).
Actors Rep Co-Artistic Director CHRISTINE PROBST portrays SHE in APOKALYPSIS: QUARANTINE and RHONDA in THE LAST OF THE COUSINS BECKWITH, and directs WHEN WE GET BACK TO NORMAL.
Actors Rep Artistic Director (and playwright) ERIK ABBOTT portrays HE in APOKALYPSIS: QUARANTINE and JACK in WHEN WE GET BACK TO NORMAL and directs THE LAST OF THE COUSINS BECKWITH.
The company worked with PHILIP TAYLOR, Founder and CEO of MORPHEUS MARKETING, who was the Technical Consultant and Video Editor.
Rehearsals took place over several weeks with each of the actors in their countries of residence (Luxembourg, France, and the US) — as did the recording sessions. (The seven-hour time difference made for some interesting scheduling.)
Tickets can be purchased through the respective websites for the two festivals: